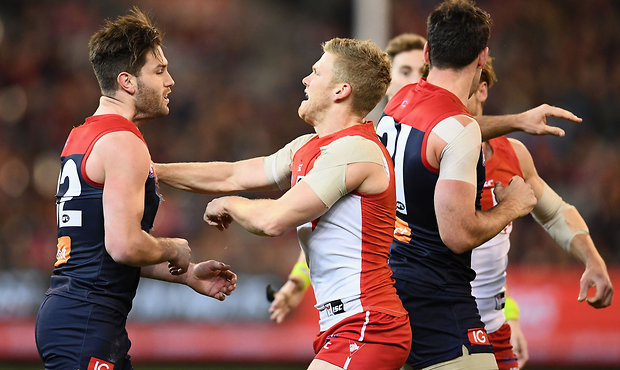 Bounce lives, Nic Nat back, Paddy's fan
Nat Edwards with a pre-season news update
THE MATCH Review Panel is set to undergo an off-season review, with football operations manager Steve Hocking declaring the system needed to change.
After confirming the centre bounce would stay on Tuesday, Hocking said reviewing the MRP would be his next major project before the final Commission meeting of the year in December.
The football operations department has already begun work on how the MRP could evolve next year, with Hocking indicating the League wanted to get quicker decisions from the Panel.
"A couple of things we'll be looking at are how we expedite the process and consistency in decision-making. They're two key priorities for me," Hocking told 5AA.
"Without going into it too much, I think people hopefully will be patient with that. That will reveal itself some time in December.
"We've got another commission meeting in December and I'll have most of that in front of them then.
"We've already done quite a bit of work internally, there's obviously stakeholders we need to work through and there's a lot of people involved in that."
The MRP underwent significant change at the end of 2014 under former football operations chief Mark Evans, with the table of offences refined and carryover points scrapped.
The system reached a flashpoint through 2017, however, when the AFL directed the Panel to crackdown on jumper and gut punches, resulting in a spike in suspensions.
By the end of the season, players had lost 63 games to suspension – up from 36 (2015) and 30 (2016) under the same system.
"The model that has been in place has been really successful, but the game starts to evolve, and coaches drive this. Our players drive this as well," Hocking said.
"What we need to do is make sure we get ahead of that and we're ready for that.
"That's something we'll continue to monitor right through 2018 so whatever is required coming out of 2018 we can then just tweak it again.
"That's our role here at headquarters. It's important that we are ahead of the curve."
Source: AFL NEWS